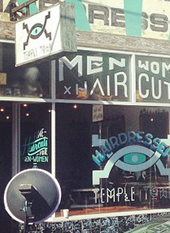 Templetown

Barber
Need some styling?
Men's and women's haircuts for the same price, $38.50
Celebrating local craft and craftspeople from Melbourne, Australia and eventually a global network of skilled people.
Bluebird

Espresso
Great local, and next door!
So glad to have these guys next door. I no longer fear leaving my lunchbox at home.